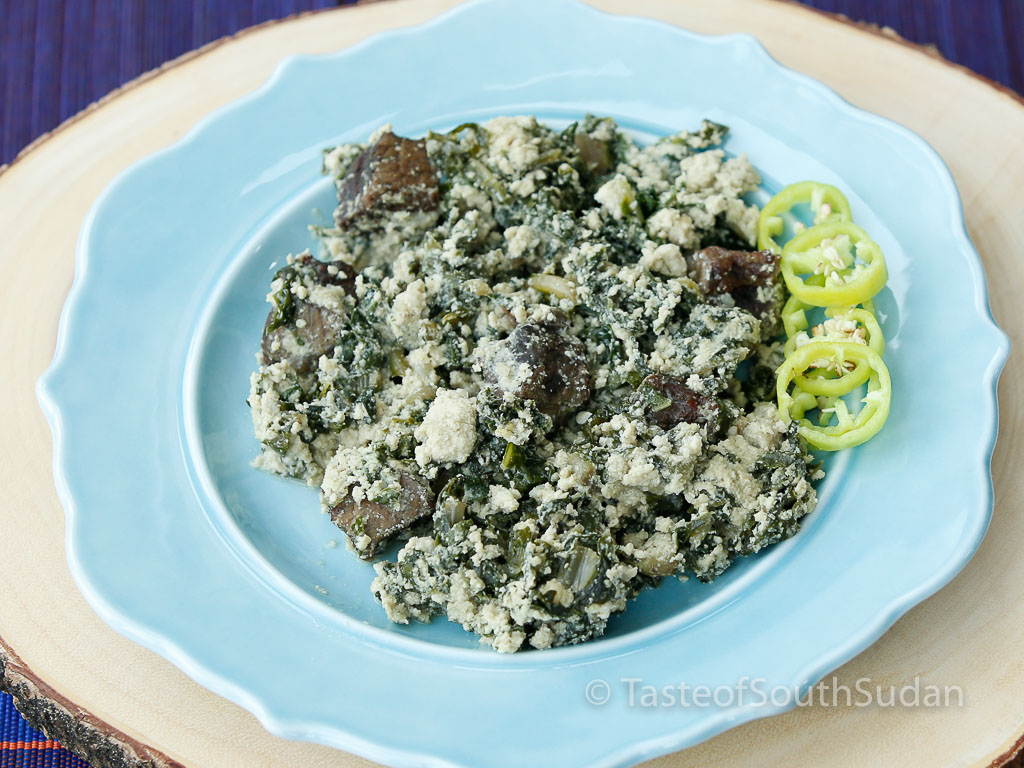 Basico – Sesame, Greens and Smoked Meat recipe
Basico – sesame, greens and smoked meat recipe is a South Sudanese traditional meal of ground sesame seeds, leafy green vegetables and smoked meat or fish. This is a specialty of the Kuku tribe of KajoKeji village in South Sudan. It is said to properly welcome your Kuku in-laws, cook a meal of Basico and Asida, and you will win their favor. The equivalent meal in West Africa is called egusi soup, in which, instead of sesame seeds, they use ground melon seeds. This commonality of cooking practice points to a common ancestry, as the Equatorian people of South Sudan, of which Kuku tribe is a part of, trace lineage to Bantu people. All the Bantu people share this method of cooking ground seeds(melon, gourd, pumpkin)  with green vegetables and meat or fish.
Basico is a fat and protein dense meal, with the main protein source from the sesame seeds. Smoked meat or smoked fish is added for flavor and nutritional value.  In KajoKeji,  Nyete,  is the leafy green vegetable of choice to cook Basico. These days we may use collard greens, kale greens, Swiss chard or mustard greens.  Basico is a meal of medium difficulty to prepare.
How to Cook Basico – Sesame, Greens and Smoked Meat recipe