Taste of South Sudan launches Shea Butter Nilotica Worldwide
TOSS Shea Butter Nilotica
This year 2022 we launched our supreme moisturizer Shea Butter Nilotica to the world. TOSS Shea Butter Nilotica is 100% pure, unrefined moisturizer that is made in villages in East Africa by groups of women working to feed their families. Taste of South Sudan Shea Butter Nilotica is available on our online shop at shop.tasteofsouthsudan.com. It is available at our shop in Juba, South Sudan.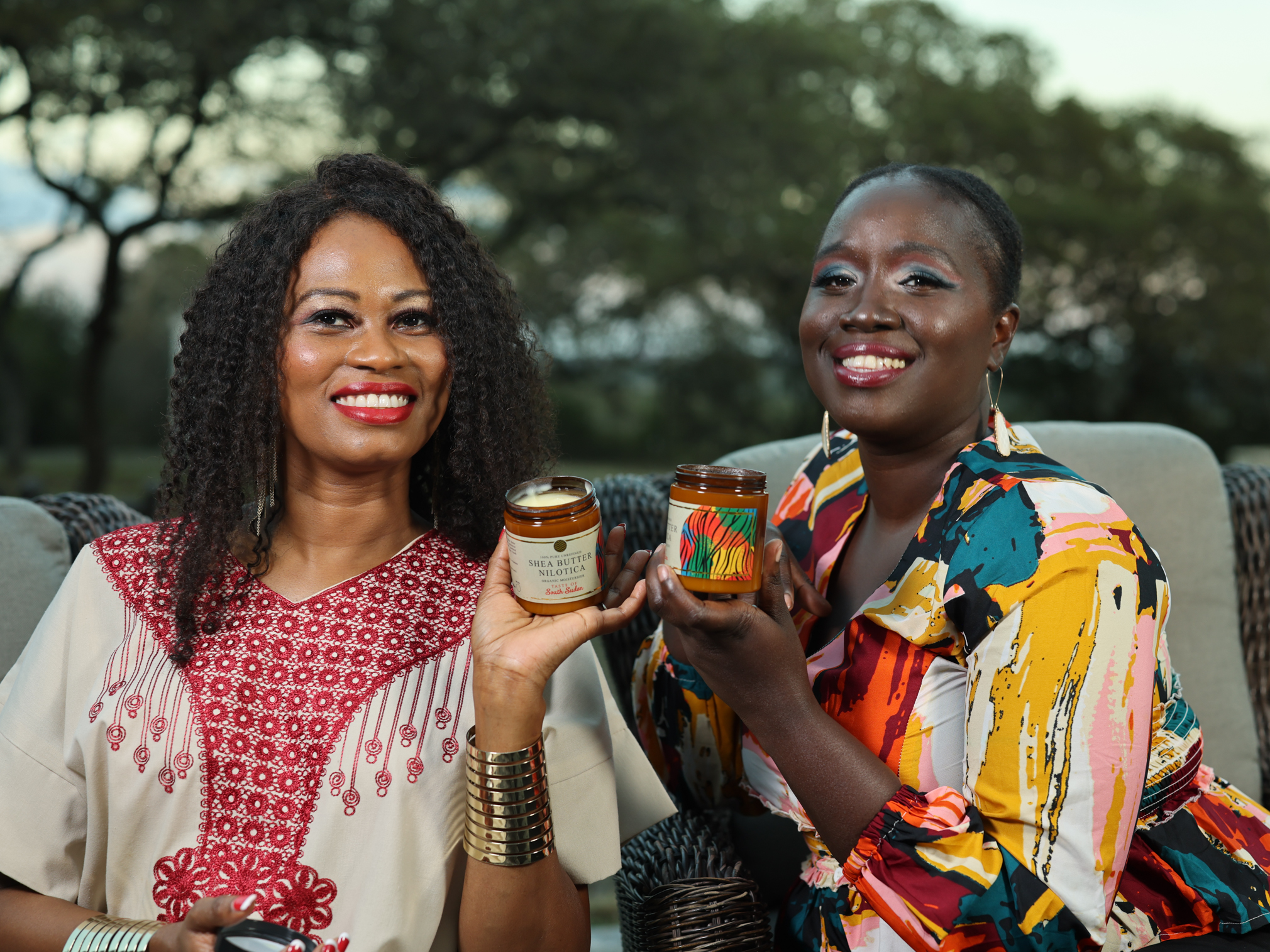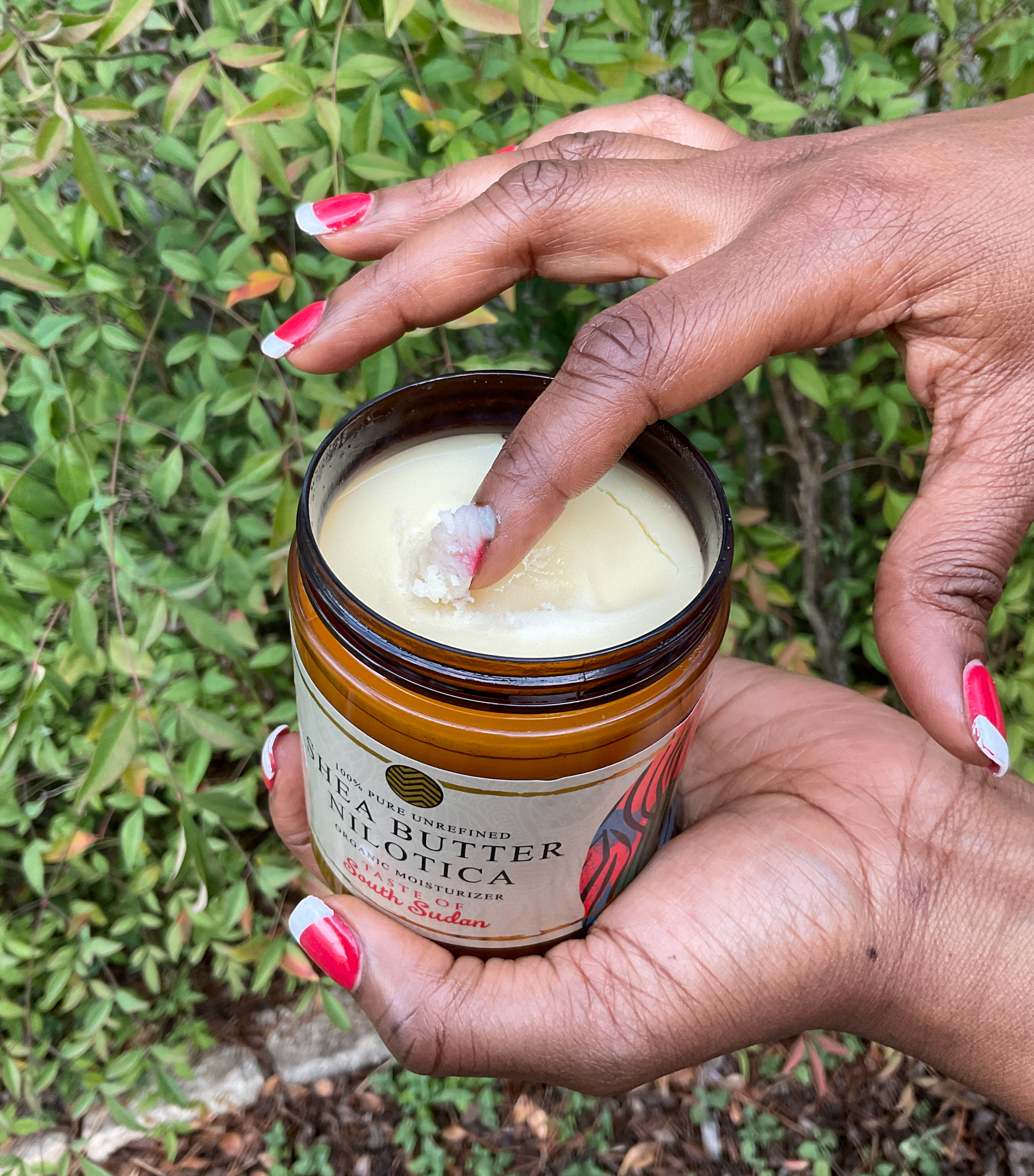 Shea butter is a natural plant butter extracted from the nuts of a tree found exclusively on the African continent. East African Shea butter comes form the Vitelleria nilotica tree that grows naturally in South Sudan and Uganda, where we harvest our shea butter from. West African Shea butter grows out of the Vitelleria paradoxa tree, and is found in the sub-Saharan regions of West Africa. The shea tree only produces fruits annually after 20 years, and it can take 30years to get the first high quality fruit from a shea tree. Most shea trees then live on for 200 to 300 years. The nuts contain a high concentration of fatty acids that are responsible for healing properties and smooth skin.
As a physician, my interest in natural skin care led me to develop Taste of South Sudan beauty products geared towards providing clients with luxury organic skin care. Taste of South Sudan Shea Butter products are superior moisturizers for body and hair made from organic unrefined Shea Butter Nilotica from South Sudan.
Shea Butter Nilotica is rich in vitamins A and E. These vitamins keep skin healthy and help it heal. Shea butter Nilotica has a high content of Omega 3 and Omega 6 essential fatty acids. These fatty acids aid in moisturizing your skin, which may help with acne, dryness and wrinkles. The fatty acids can maintain a skin barrier, which can help with conditions of skin irritation and itching.
For the same reasons Shea Butter Nilotica is excellent for porous hair types. It moisturizes, aas well as locks in the moisture for people with Class B and C hair types.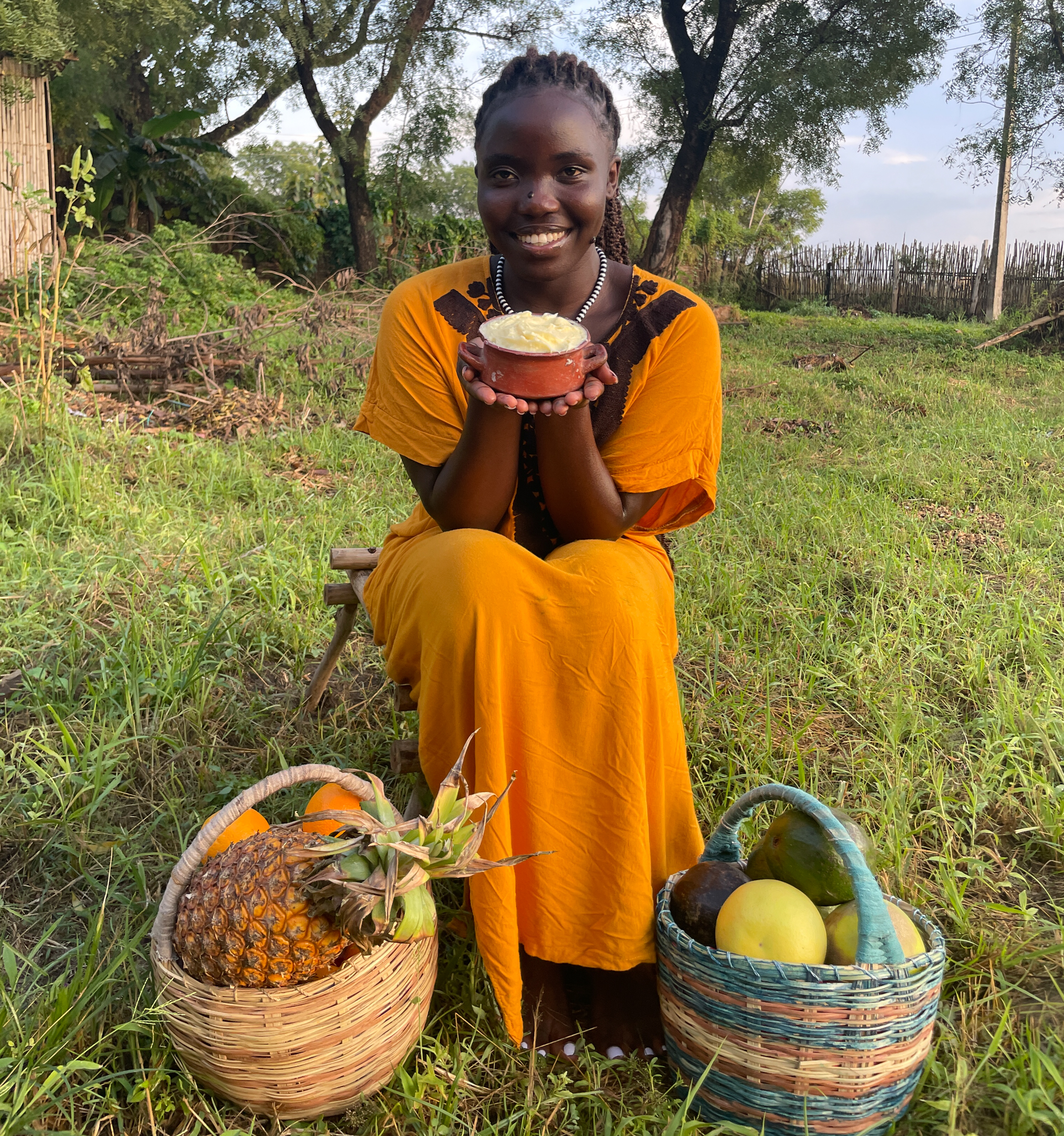 Shipped to your destination


Giving back to our communities
South Sudanese also partake in the institution of marriage similar to communities all over Africa. Marriage is considered a sacred union established by God, with the purpose of procreation and the expansion of clan networks. Among the South Sudanese, marriage holds...