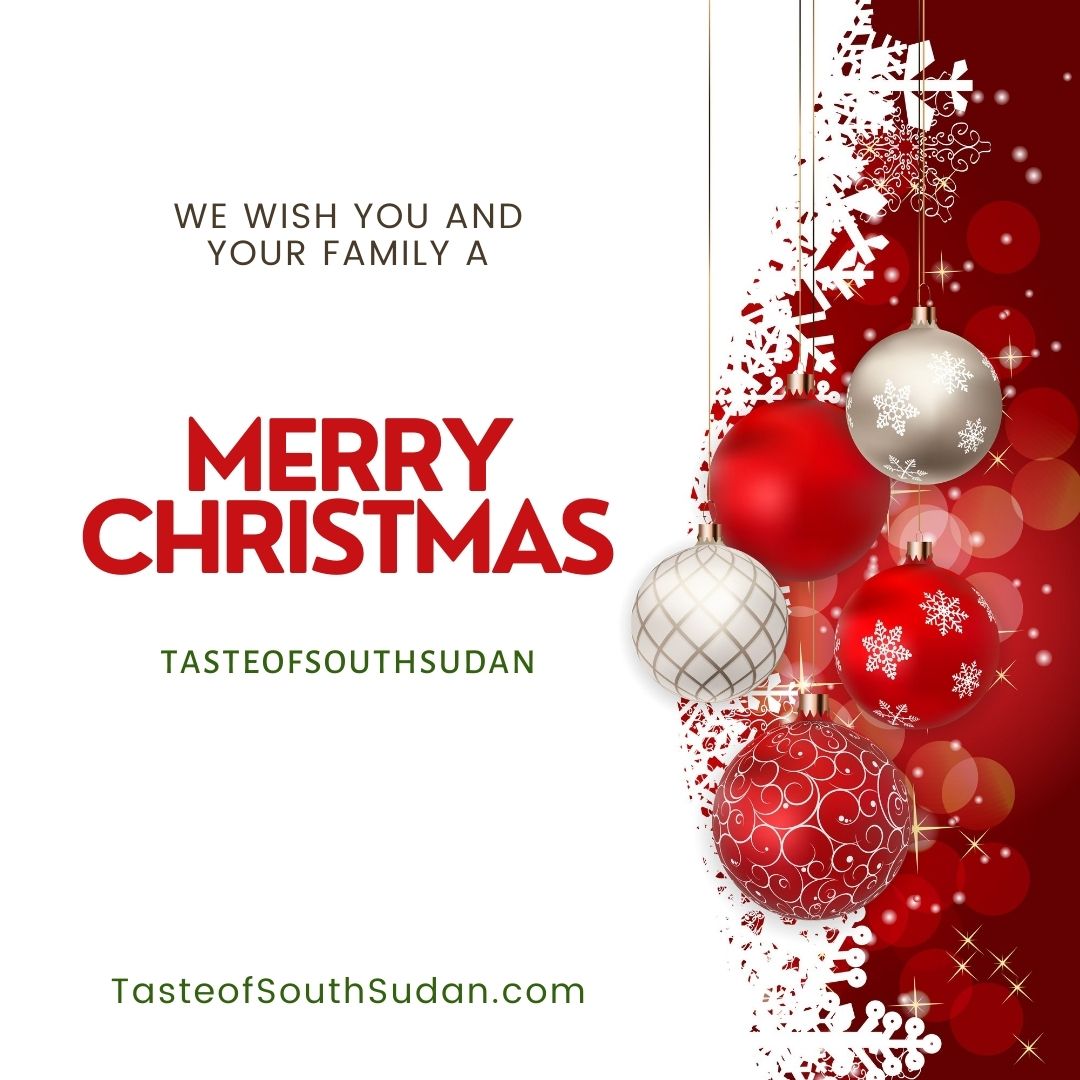 Want to learn more about what to make this Christmas period? We are talking about cookies. If you follow our TOSS YouTube channel, you would have seen videos about different kinds of Christmas cookies such as Sudanese Kahk, Ghorayebah and Assorted Christmas cookies.
South Sudanese traditions dictate baking Cookies at Christmas
In South Sudan, the Christmas period is always the home baking period where families would make different kinds of cookies and biscuits. This is sort of a rite in South Sudan. These cookies and biscuits are shared with friends, neighbors and guests. This practice is still ongoing in South Sudan and I for one a South Sudanese living in the United States of America is still indulging in this rite. My family and I with the help of my sister usually make different kinds of cookies to feel the home away from home ambience.

Making these cookies always involves the whole family and it's through this that families usually bond with each other. However, the Christmas period is here and we have simple recipes to help you in your home baking. Here is one video tutorial on how to bake Christmas cookies from Taste of South Sudan https://youtu.be/Hsy02SV5hVU . Watch more videos on the channel.
[embedyt] https://www.youtube.com/watch?v=Hsy02SV5hVU[/embedyt]
TOSS Shop December Sale 20% Off
This is our most popular Bakhoor. A beautiful home fragrance to gift your loved one. Our customers have raved about the smell that takes them back to their days in Sudan, and how it reminds them of "home".
This month through Jan 2, all of our products are 20% Off applied at checkout on TOSS shop powered by Shopify.
TOSS 2nd Live Show Jan 1 2022
Our Founder Dr. Noela Mogga will be joined by Census Lo Liyong to discuss the health benefits of South Sudanese Vegetarian Meals. Join us for an insightful conversation.
Venue: Facebook TOSS page. Date: Jan 1, 2022. Time: 10:00am Central Standard Time.
Bye for Now
This is it for this newsletter. Did you enjoy it? Any thing you would like to see in the future? Feel free to forward to your friends to increase our readership.
Join our newsletter to keep receiving such updates straight to your inbox.