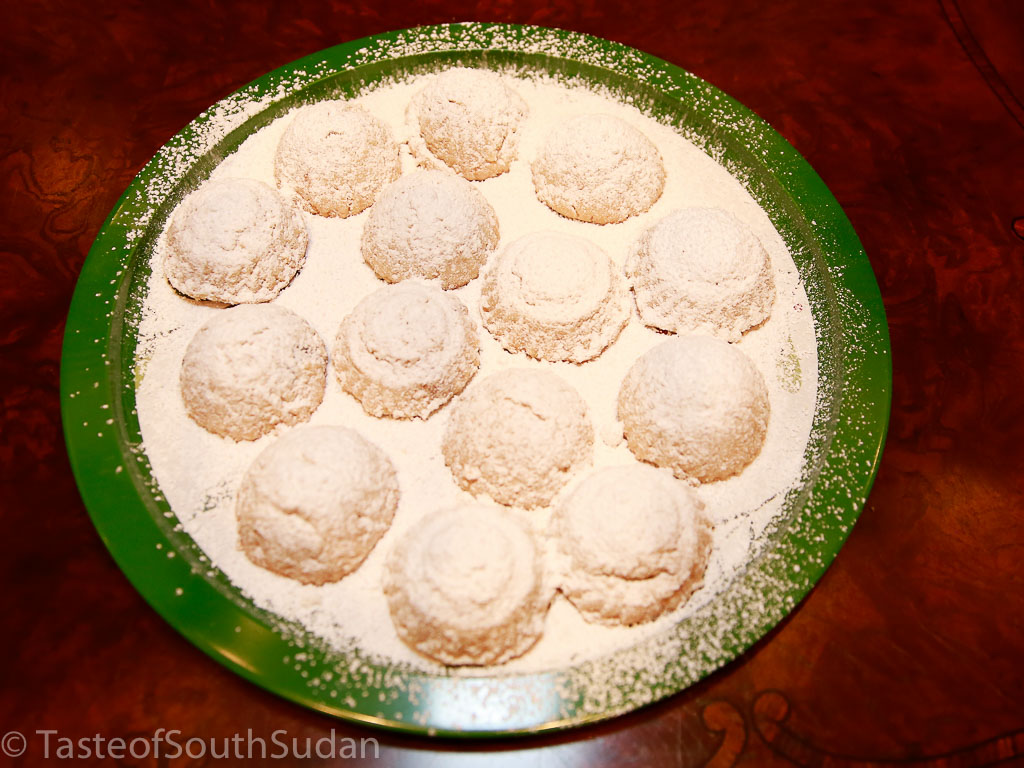 Kahk Egyptian Cookies Recipe
Kahk is a middle eastern dessert that originated in Egypt as far back as the time of the Pharoahs. There are tombs engraved with depictions of women making Kahk. They are baked in a round shape to mimick the shape of the sun. Women bake Kahk as snacks for guests, to celebrate feasts, and to offer the gods, in the olden days. Baking kahk is a tradition that has been passed down generations and adopted throughout the surrounding countries including the Sudan and South Sudan.  Traditionally, Kahk is made of semolina flour, stuffed with ground dates, ground pistachios or walnuts. Every Kahk is molded into a circular shape with geometric designs.
Muslims make Kahk to celebrate Eid al Fitr at the end of Ramadan, and to celebrate Eid al Adha and many happy occasions. Christians make Kahk to celebrate Christmas and Easter and weddings and many happy occasions. If you grow up eating Kahk, you don't need a holiday to eat Kahk; you bake them and eat them any day.