South Sudanese Dinner Party
I had a wonderful opportunity to cook for my family and our guests this past weekend. Some friends visited from out of town bringing our party to 6 adults and 7 children. It was all the motivation I needed to whip up some South Sudanese traditional meals as you can see above. The hit of the evening was my sister's rendition of Ras Koruf soup, or lamb head soup. It was on point. Seared over an open flame, then slow cooked with tomatoes, onions, celery, a touch of peanut butter and 1 serrano pepper to give the extra kick.  I will post the complete recipe in a separate post soon. Our dinner featured Doro Wat – an Ethiopian spiced chicken stew complete with hard boiled eggs. For greens we made Sukuma wiki, spinach with peanut butter sauce, and traditional smoked meat and okra stew(mula combo ta bamia).  These meals were eaten with Asida and white rice, and topped off with a glass of fresh squeezed cold lemonade.
Ras Koruf soup, lamb head soup
Mula Kombo ta Bamia
A stew of smoked meat boiled with onions, sliced okra, peanut butter and traditional salt called Kombo. This meal is eaten with Asida or Kisra.  See our smoked meat recipe on how to prepare one key ingredient for this meal.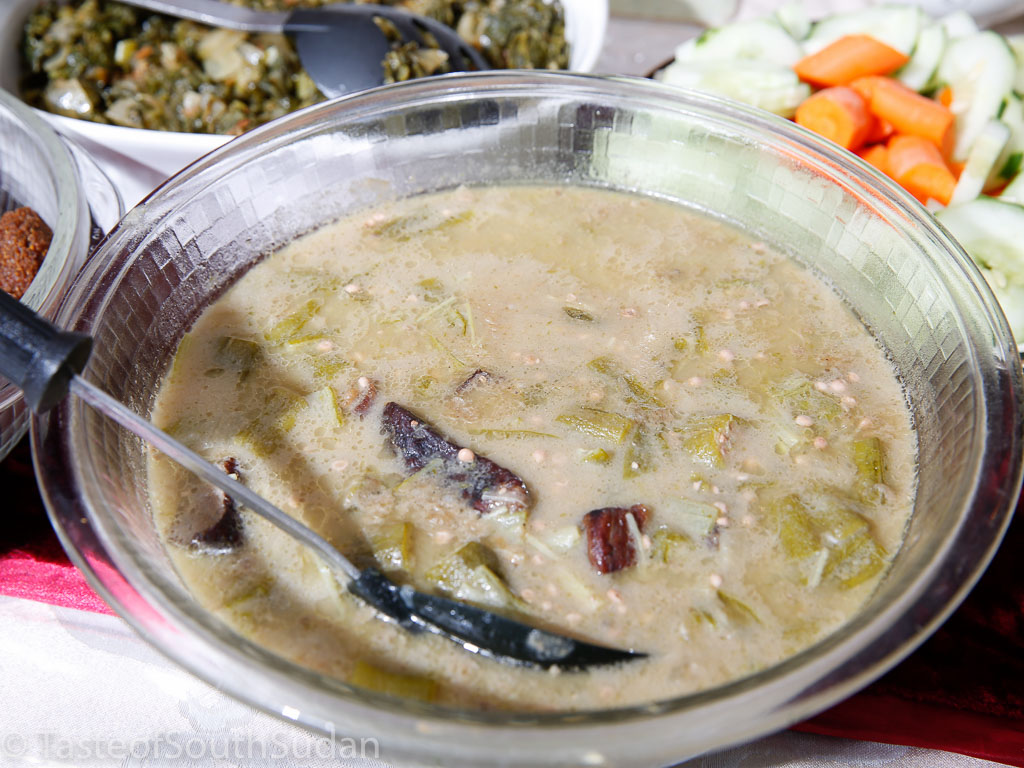 Doro Wat
Ethiopian spiced chicken stew complete  with boiled eggs. Recipe coming soon.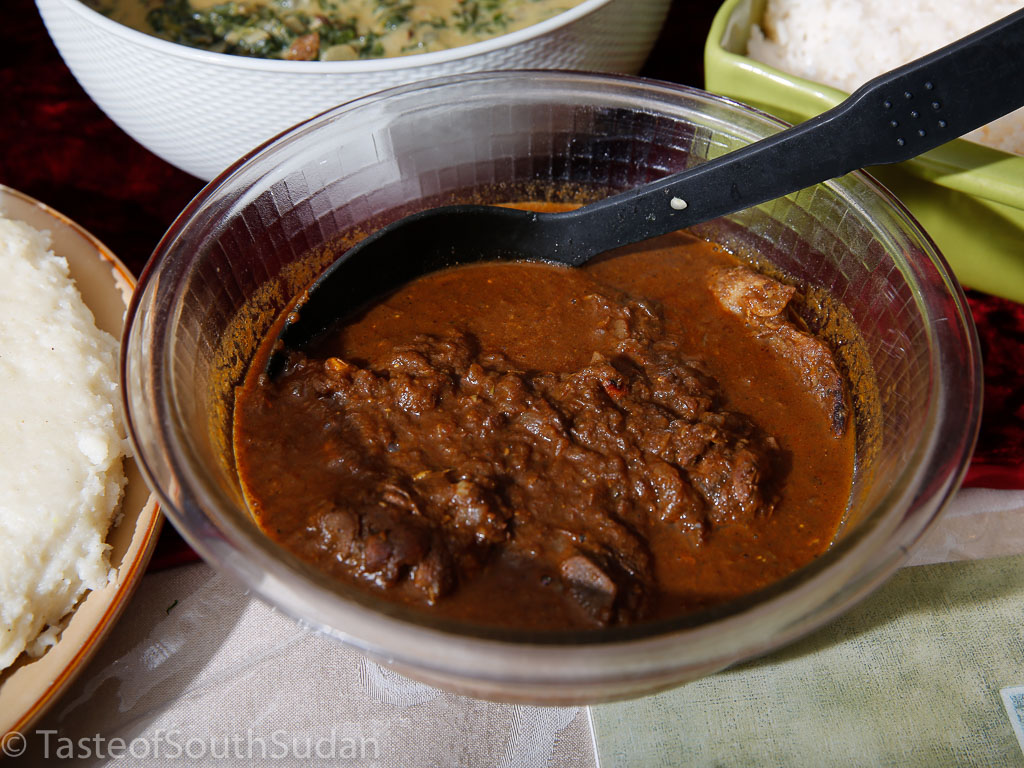 Asida.
South Sudanese staple food Asida. For recipe see Asida post.
Tamiya
Fresh made, see Tamiya post for recipe.
Sukuma Wiki.
Kale and collard greens. See Sukuma Wiki post for recipe.